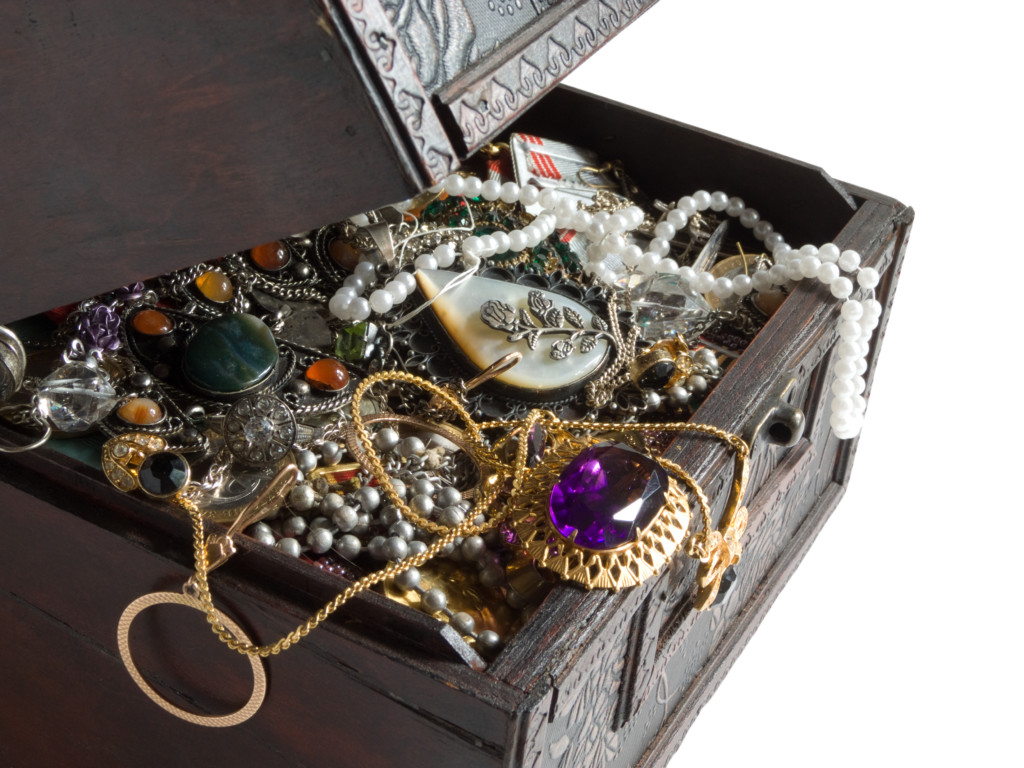 Whether you're fashionably organized, or a "mess is more" kind of gal, we've got you covered with five ideas to keep your style easy to create.
1. Identify your types
The first step in creating easy organization of your jewelry stash – put your jewelry in a few categories. Every Day Wear, Special Occasions, sentimental, and your most valuable.
2. Make Every Day Easy
Stow your everyday jewelry in plain sight near your getting-ready station to make it easy to grab your favorite accessories. Keep necklaces knot-free by hanging them on a makeup mirror or a wall-mount hook. Stow the smaller stuff in decorative trays, dishes, or bowls that are big enough so pieces won't intermix. Keep a small vessel on your nightstand as a safe place to stow the earrings or necklaces you forgot to put away before getting under the covers.
3. Keep Everything Visible
Give every trinket its own spot, slot, or box so pieces won't be broken, misplaced, tangled, lost, or inadvertently tossed. Stow earrings, necklaces, watches, and/or bracelets in specialty jewelry holders that are open to view; seeing your treasures lets you do a visual inventory, which will alert you when something's gone astray. Stack chunky bangles and wide bracelets on a pretty bottle's neck (fill the bottle with sand to keep it steady).
4. Group by accessory
Hanging necklaces individually prevents snarled messes of pearls and pendants. Placing them where they can be seen means you'll wear them more often. The simplest solution? Press strategically spaced decorative pushpins or pushpin hooks directly into a dressing-area wall to capture and display chains, lockets, and beads. Or, purchase ready-made jewelry hangers designed to be mounted on the wall.
A painter's palette provides a fun foundation for composing a daily grooming center; outfit the tray with a footed dish, a smaller bowl, and a cup to hold jewelry, makeup, and makeup brushes; use the paint crannies as caches for rings, earrings, and extra earring backs. Other ideas: Try TV-dinner-style plates and compartmentalized trays and platters.
5. Keep your special pieces safe
Store your finest jewelry and special-occasion gems inside jewelry boxes to keep rarely used pieces safe, organized, and dust-free. Use stackable plastic jewelry boxes or drawstring jewelry bags to hold bulkier bracelets and necklaces.