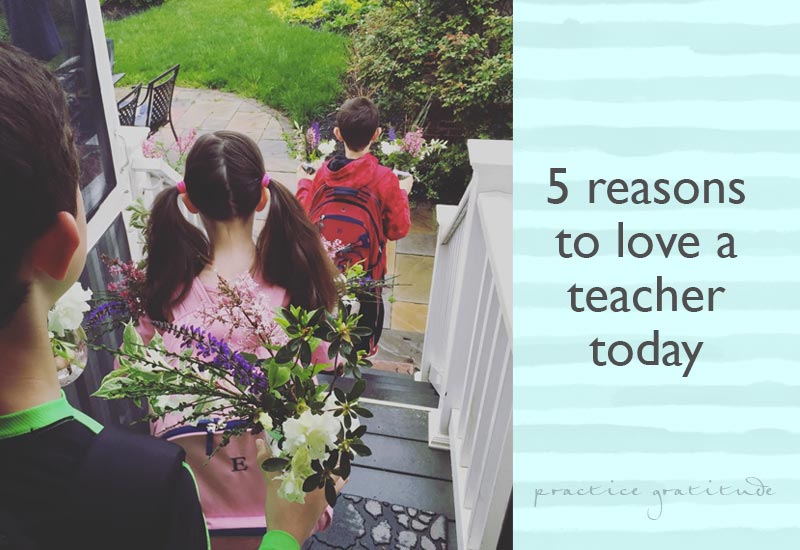 Each summer seems to go faster than the last, and mothers across the country are surviving another Back to School season. While we all giggle at the witty commercials of singing parents at the bus stop, "it's the most, wonderful time, of the year…" – in real life September is chaos. New schedules, homework, back to school nights, this practice, that activity, what's for dinner.
Suddenly you realize, a few of the grand summer plans fizzled out. In June, armed with my supermom cape, I declared the kids were going to start to learn a language. We checked out a language program from the library.
You know what my kids learned this summer? They learned how to play poker. Yes, poker.
Oh, well, June will be here again before we know it.
With the start of another school year, it's a great time to remember why we all should feel grateful for teachers.
Have you ever volunteered in a kindergarten classroom? They are so cute! Adorable, funny, say what is on their mind. And then they pick their nose, and tell you they get to be the hand holder this week while you walk them to the computer lab.
5 Reasons to Love a Teacher Today:
Their STRENGTH. From mental stamina to an immune systems.
Their ABILITY to FILTER. The stories they must hear.
Their DEVOTION. Every teacher I've ever met has a true devotion to teaching our children.
Their LOVE. Loving our babies every day.
They INSPIRE. Most of us can think back to at least one teacher that inspired us to be our best.
In my own personal life, I have found consciously practicing gratitude to be life changing. I hope to inspire you to find all more gratitude in your life. Before we wrap up September – let's all tell a teacher why we are grateful for them!
Last year, my son had the funniest request for teacher appreciation week. I made this necklace for one awesome teacher that brought her beloved pet rat into class every day. Teachers like this make a world of difference. Celebrate gratitude for the teachers in your life this September.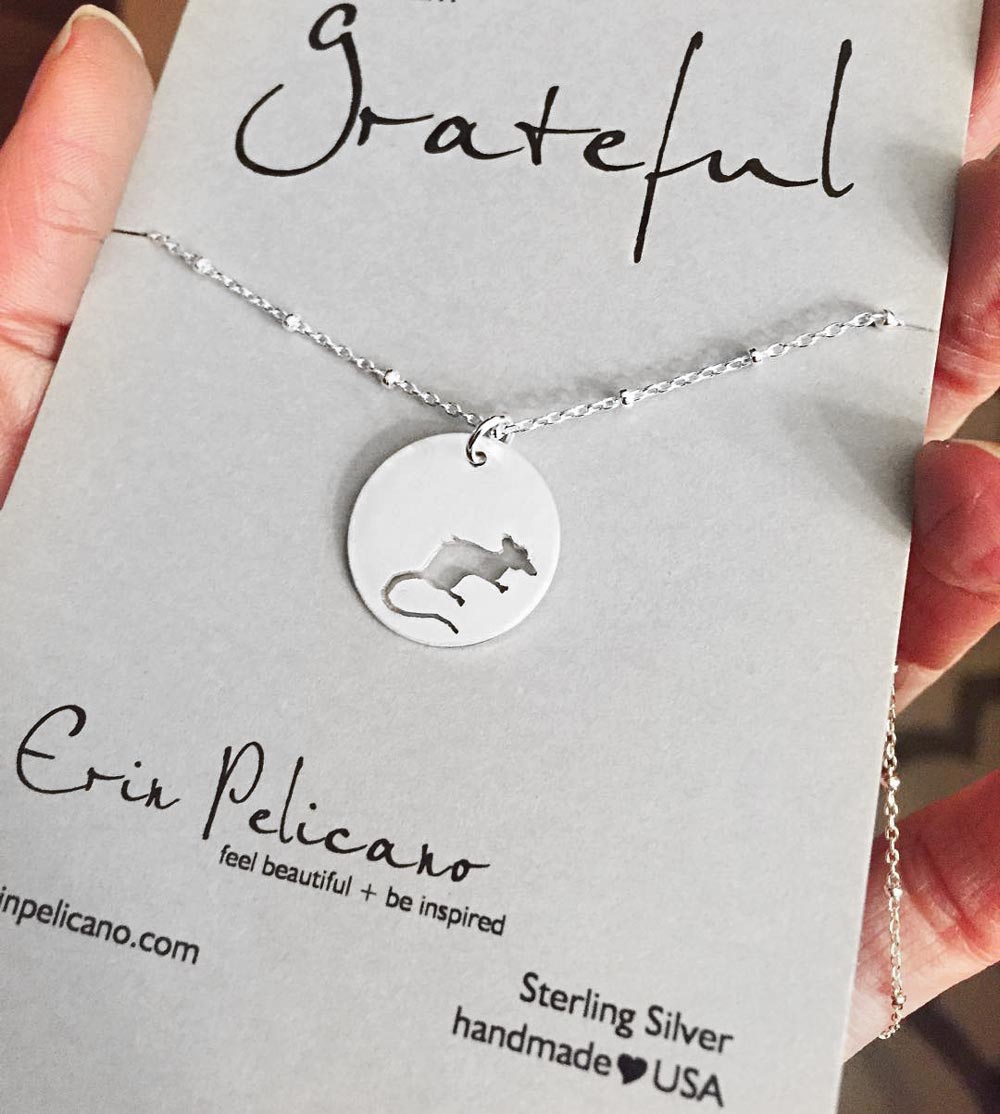 If you're looking for teacher's appreciation day gift ideas this May, check out some of our most popular teacher necklaces below.
For more inspiration, check out the entire collection in our online shop!