You know you've gotta have them, and we're ready to tell you why! Precious and semi-precious stones are long treasured pieces of beauty and meaning, our American Made collection has a meaning behind every design.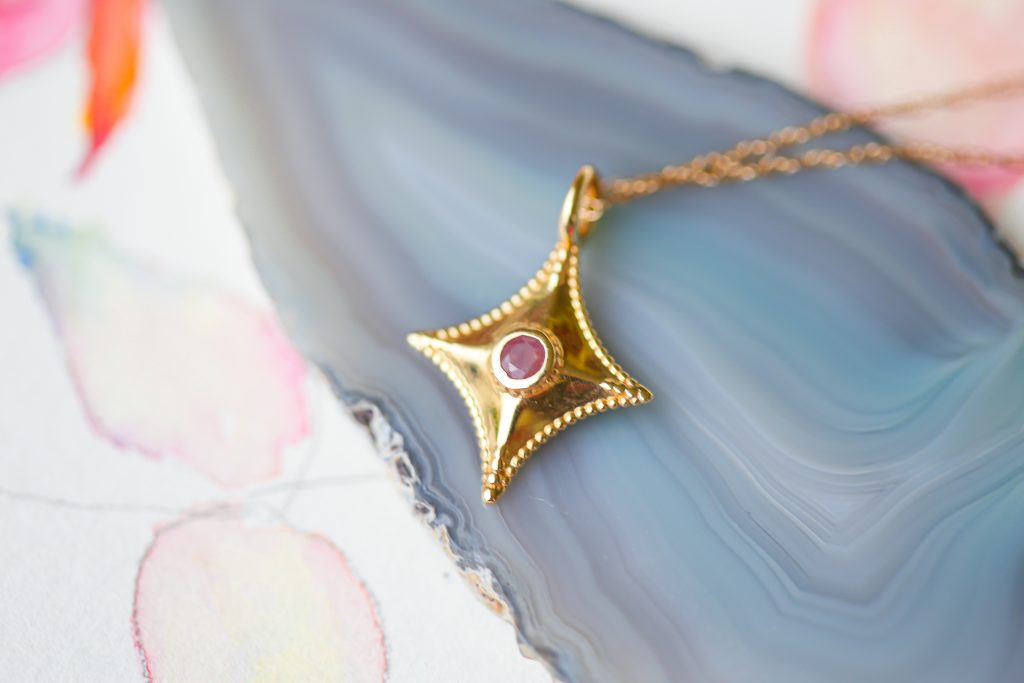 Passionate Ruby  Ruby is a deep red stone that comes from the Latin word "ruber" which means red. It's a favorite to represent love, passion, power. It's said to stimulate energy.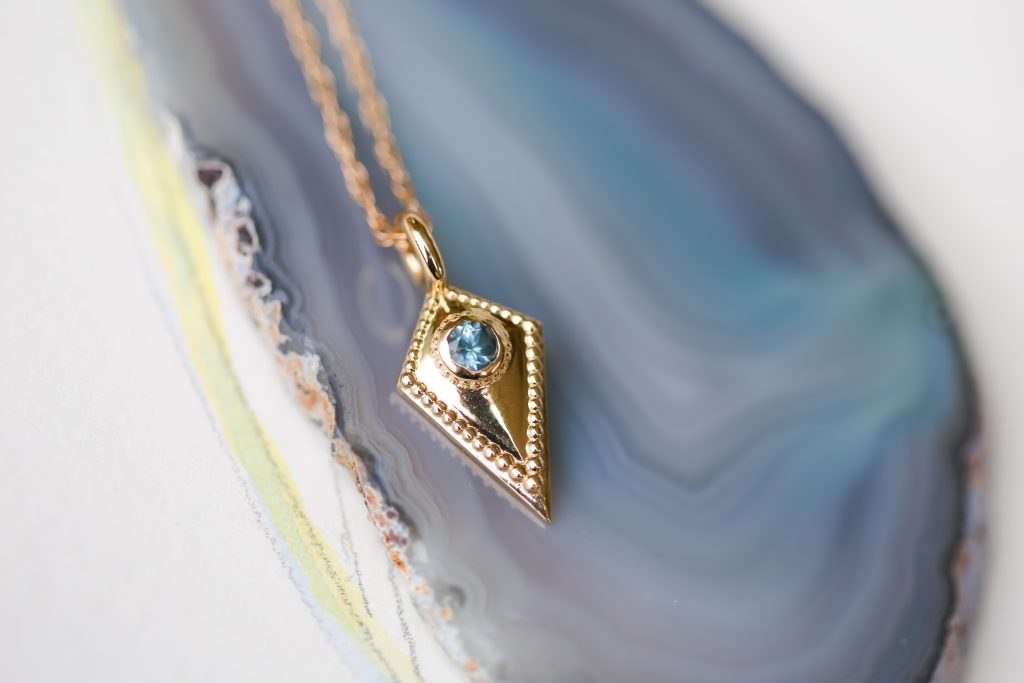 Wisdom of Montana Sapphire  Sapphires from Montana have their own particular range of blue shades, Sapphires is one of the precious gemstones and has long been a symbol of integrity and wisdom.  The word sapphire comes from the Greek word sappheiros meaning "blue color."
Hope in a Fire Opal  known for their flaming orange to red color, fire opal is said to be a stone of luck, abundance, trust, and creativity.
Believe in Good Believe in You Garnet The decadent rich red color of garnet is a symbol of devotion, trust and is said to offer protection . The name comes from the latin word "garanatus" meaning pomegranate seed.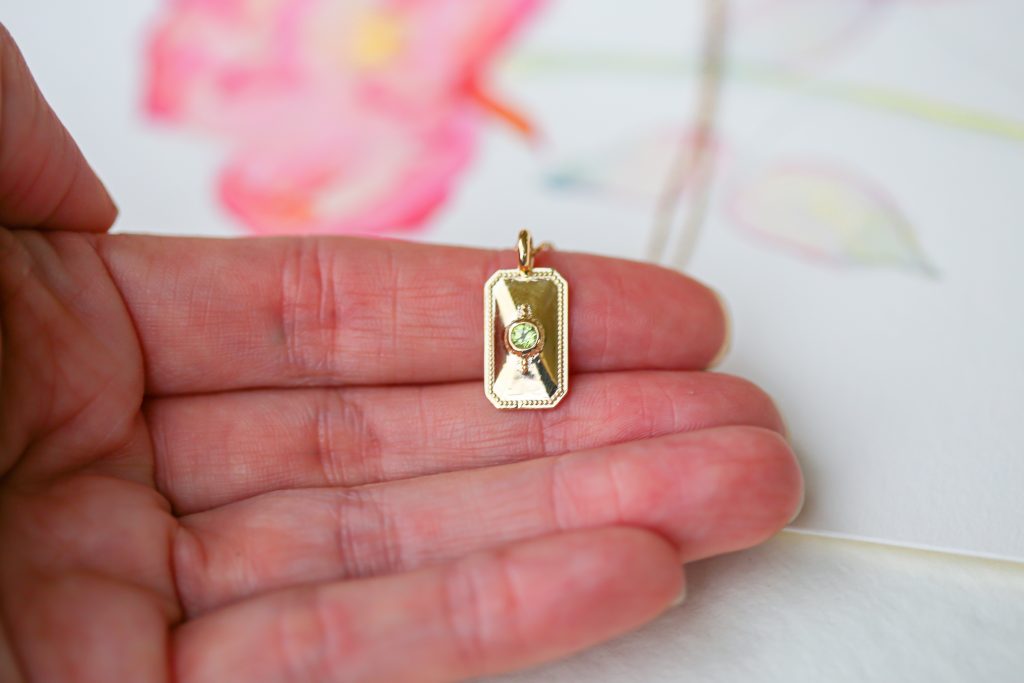 Joyful Peridot My own birthstone, Peridots carry a beautiful green energy they are known to represent strength, peace and balance. Peridot is named from the French word "peritot", meaning gold. It's often called the evening emerald, and encompasses spirituality.
Explore the entire Power Pendant Collection of gemstones Here.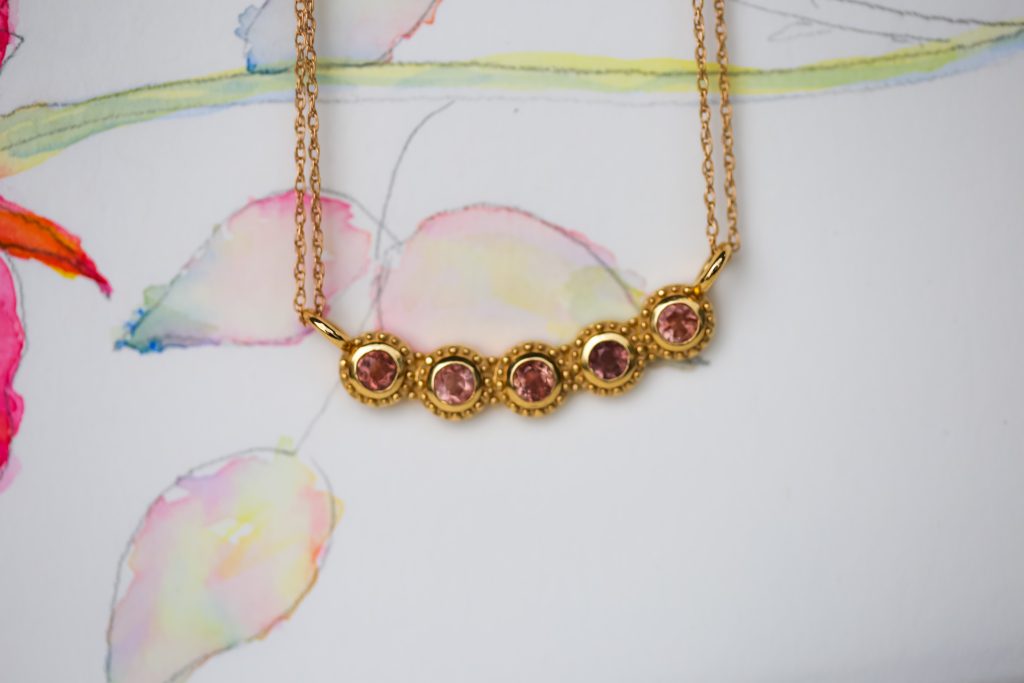 Sunstones for Happiness  Spiritual, Sunstones are said to represent the pinnacle of energetic light, warmth and life.  In shades of red orange and pink, allowing your true self to shine through in happiness.
Explore the entire In My Life Collection of Sunstones & Sapphires Here.