Good as Gold, our American Made Fine Jewelry
Made in America is not a new concept, but one that's meaningful.  
At Erin Pelicano jewelry, it's a decision we value with our mission to create fine jewelry that's designed and created in America. As a small family business, from a line of entrepreneurs, it's a choice we feel good about, and you can too. Good as gold.
What does it really mean?
It means making a positive impact. Our commitment to quality leads with our commitment to creating entirely American Made products.  
~ Starting with Erin's designs 
~ to the CAD designer 
~ to the webmaster 
~ to our production partner in New York 
~ to stones sourced from American Mined companies 
~ to finished jewelry in our studio
Unlike many other brands, we don't simply assemble in America.  We champion the American Made commitment through every step of our small business and who we chose to partner with.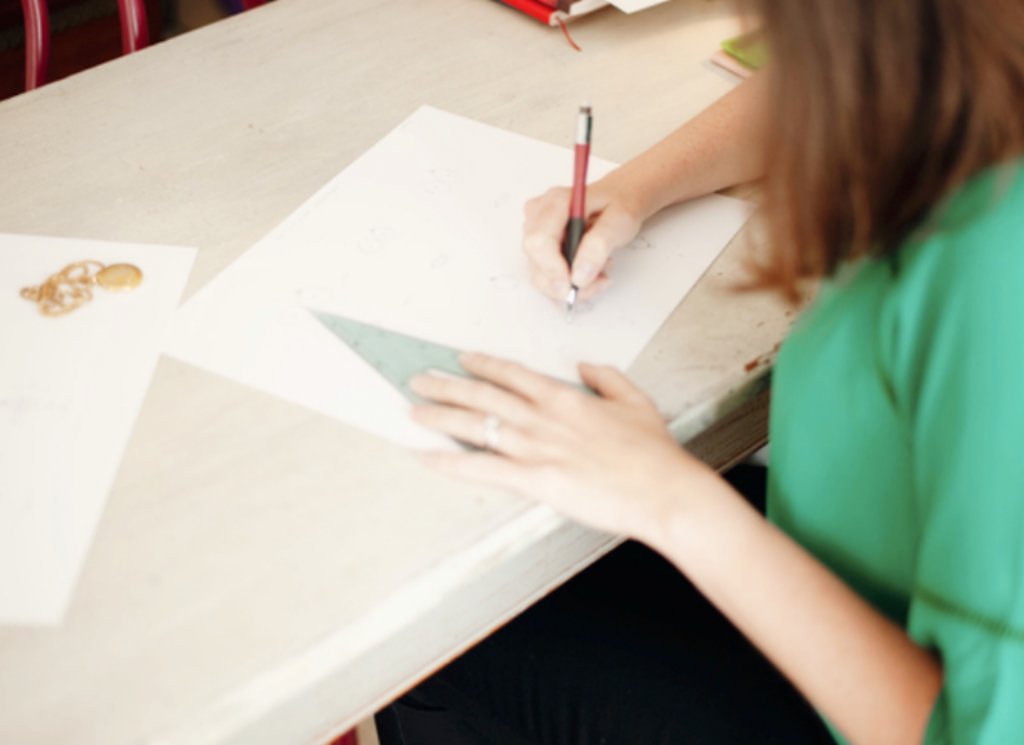 Meaningful Investment
The heart of the Erin Pelicano brand is meaning and intention. Beyond pretty jewelry, meaning and intention lead important business decisions too, making our commitment to American Made an easy choice since the beginning.
Fine jewelry is an expensive industry, but an investment that's also a legacy.  When you choose to invest in a piece of fine jewelry you know that your investment supports American businesses, craftsmen and craftswomen across every step.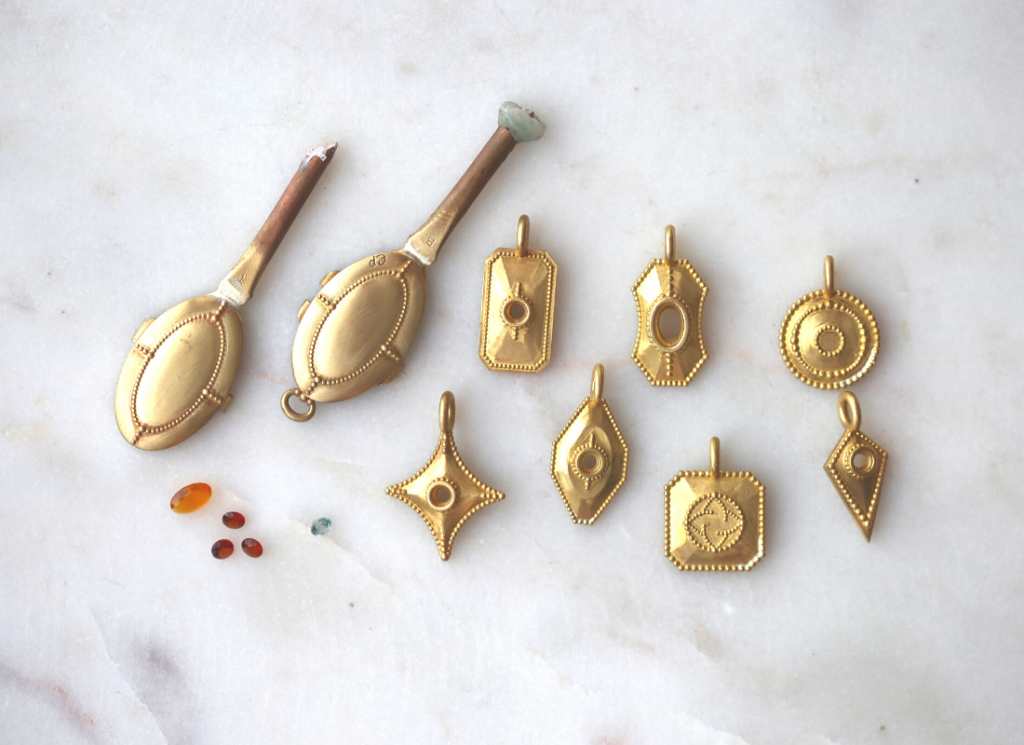 Why it's important?
There are many reasons we find the American made commitment important, including
~ Higher labor standards
~ Better quality fine jewelry pieces to last a lifetime
~ Healthier work and overall environment
~ Fair labor
~ Keeping Americans working
~ Knowing what your money supports
~ Supporting local families and economies 
We hope this takes some guessing out of your decision to invest in fine jewelry for yourself, and your favorite people.