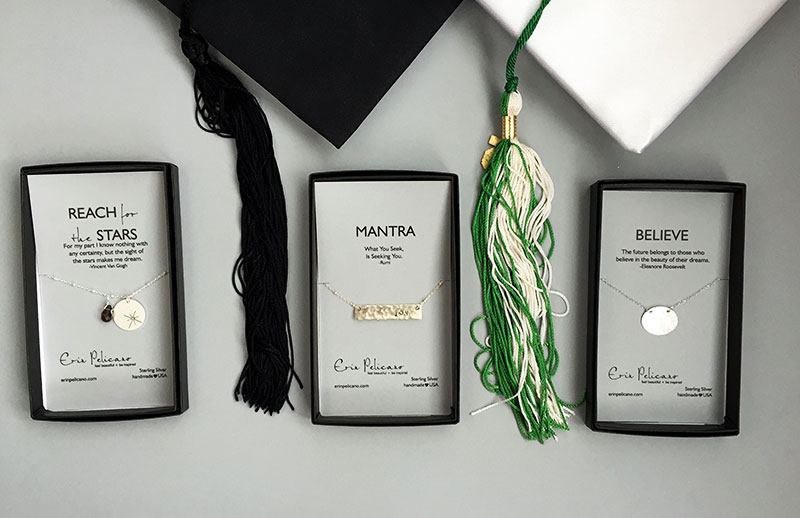 Late nights studying, long days filled with lectures and exams, and way more coffee than one should have. High school, college, certificate programs – we have all been through those long, exhausting, and rewarding moments.
Congratulations – you finally did it! Celebrate your hard work with a commemorative necklace or bracelet, custom designed and handcrafted to celebrate YOU.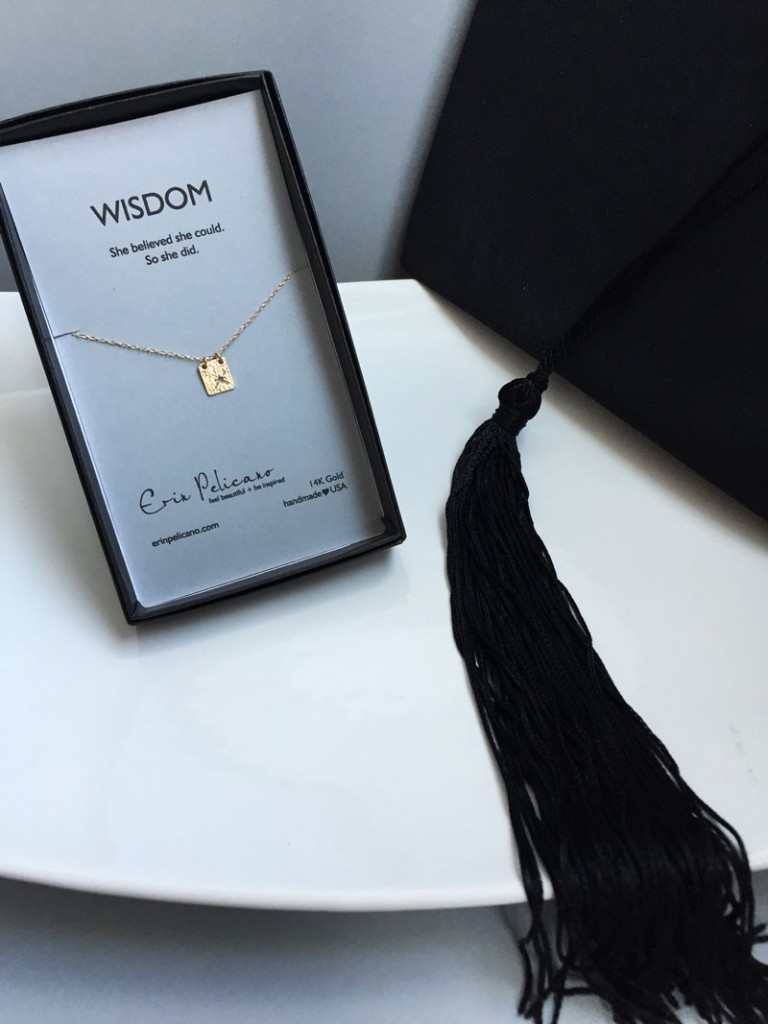 Education is a long journey, but it's time to celebrate the knowledge and wisdom you've picked up along the way. Celebrate your newfound wisdom – shop our wisdom necklace in 14k fine gold.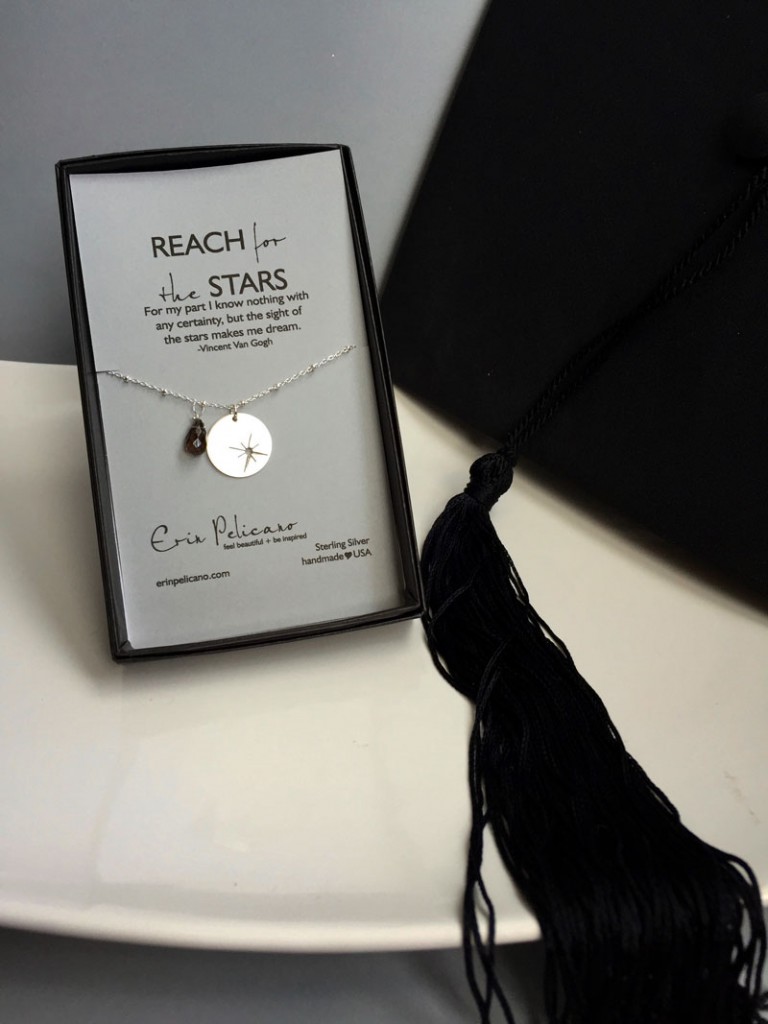 The "Reach for the Stars" necklace makes for the perfect gift for a motivated graduate ready to take on the world! Choose from a smokey quartz stone (black) or carnelian (orange).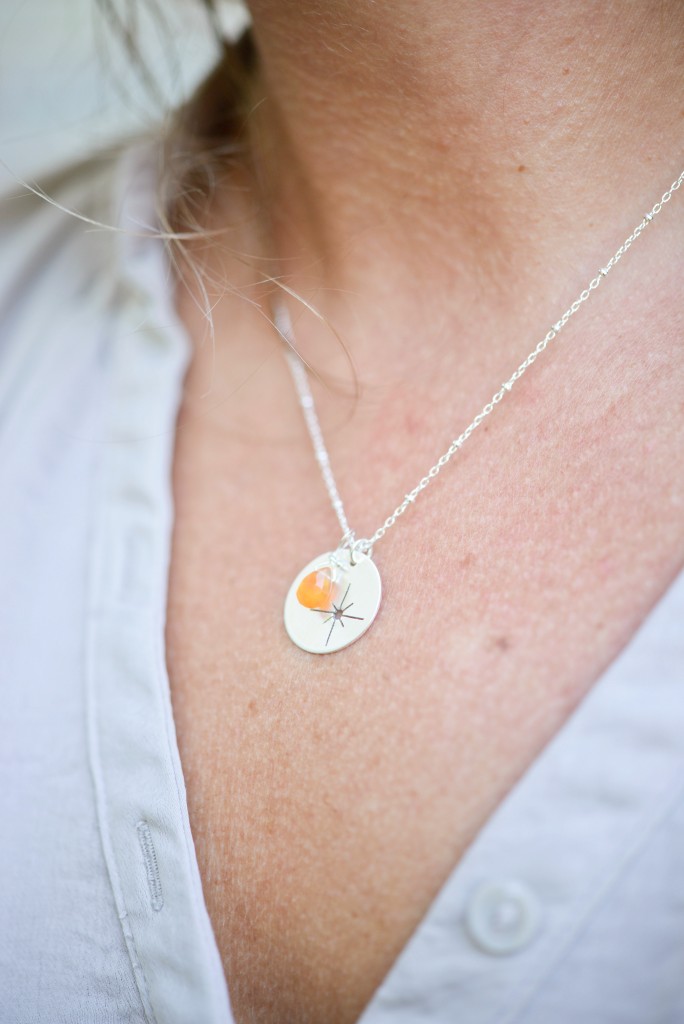 This necklace is a simple reminder to never stop dreaming. The hand-cut star pendant is accompanied by a single briolette — both hung on an 18″ silver chain. Presented on a card with a quote from Vincent Van Gogh: "For my part, I know nothing with any certainty, but the sight of the stars makes me dream."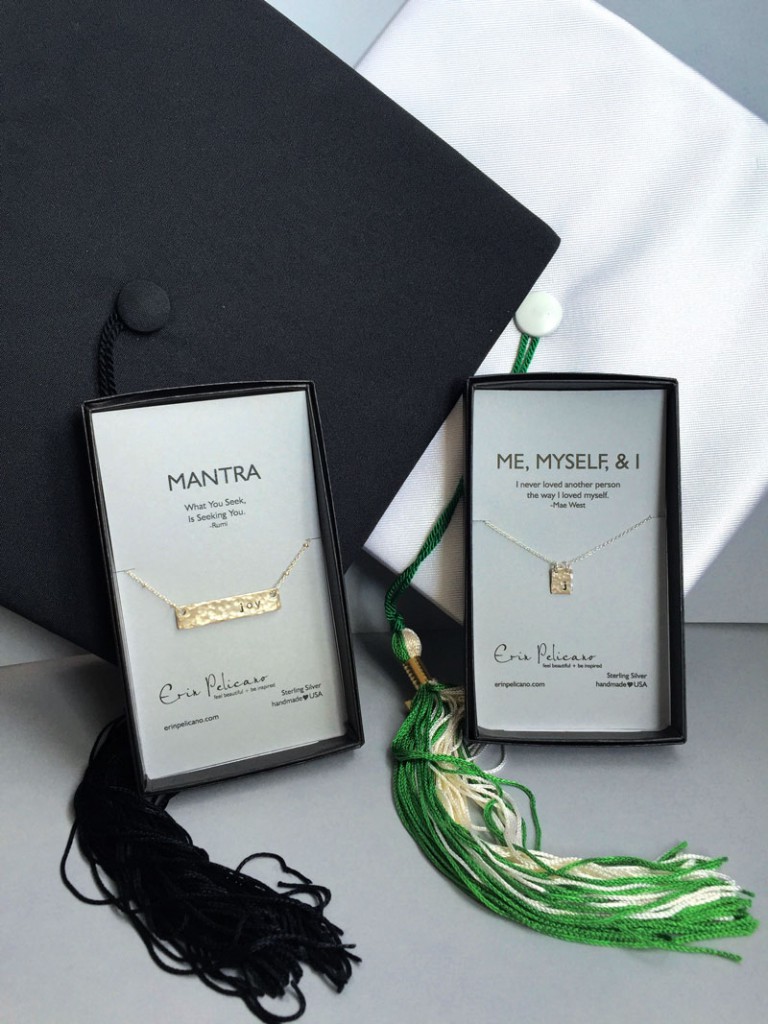 And of course, some of the favorites from our collection – the mantra custom bar necklace and the "me, myself, and I" custom initial necklace. The mantra necklace comes in sterling silver, gold dipped, rose gold dipped, or 14k gold! The initial necklace can be purchased in sterling silver, a simple accent to any outfit.
For more handmade jewelry, shop the entire Erin Pelicano collection!