Creativity creates more than art on the walls, music in your ears and beautiful jewelry. It comes in many forms; the precise formulas of mathematicians, the carefully crafted words on a page, mom's dinner that no one else can make quite as good.
Reconnect, encourage and celebrate your own creative spirit with an inspirational piece from our collection.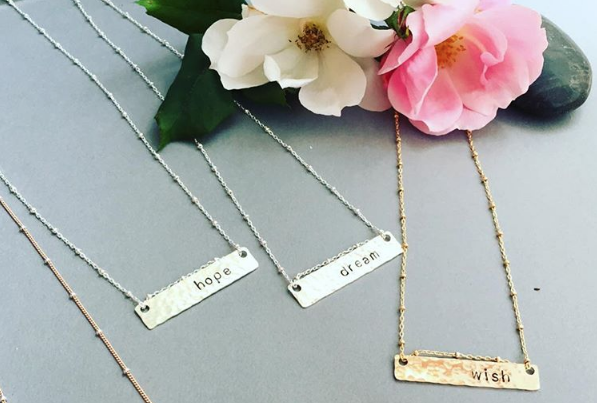 Choose a motivating word that will get your creative juices flowing. Have it placed on a Mantra Necklace or Mantra Bracelet as a personal reminder to seek out your imaginative inner self.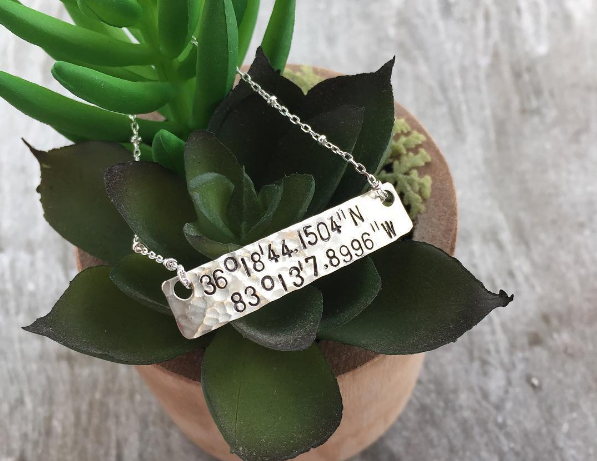 Did you travel somewhere that changed your life? Traveling helps us find ourselves with experiences so different from what we call home. Engrave coordinates on a mantra necklace and keep them with you forever to remember a place that helped you create yourself.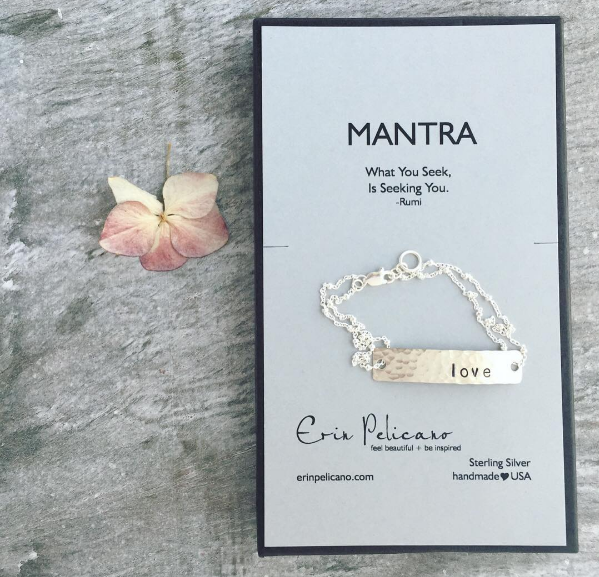 The Mantra necklaces and bracelets come in sterling silver, gold dipped, rose dipped, or 14k gold, the choice is yours.

We are all unique as individuals – have fun with that. Be incredible being you and you may even surprise yourself with the outcome. The "Amazing" Necklace is delicately crafted, designed as a reminder of past and future accomplishments.

Our creativity necklace is the perfect daily reminder of the creativity that lies within. The small, perfect circles together form a larger round blossom of creativity. Pendant hangs on a 16″ chain. The necklace comes presented on a card with a quote from Albert Einstein: "Creativity is contagious. Pass it on." Check out the necklace in our shop here.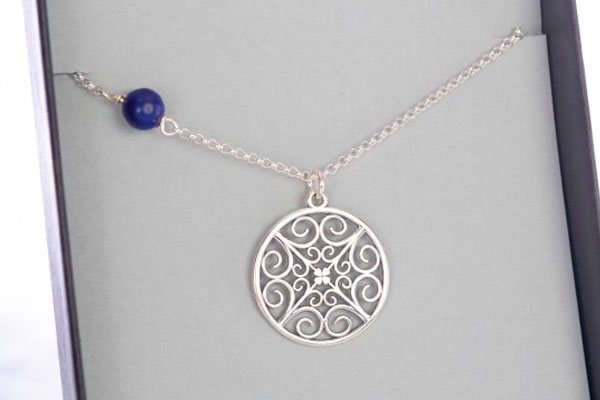 Along your artistic journey it's easy to question the path you're taking. Steer your way with the help of the "Navigate" Necklace. Paired with a blue lapis bead, it will give you the strength to reach your dreams.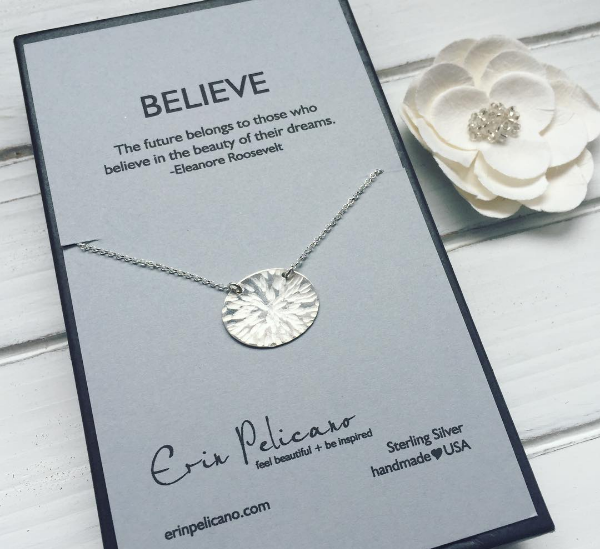 Above all, have faith in yourself and others will follow your lead. The "Believe" Bracelet and "Believe" Necklace, with a silver burst that reflects natural light, will support you in times of doubt.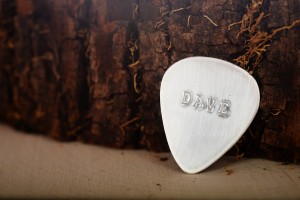 Creativity is fundamental to our life. We use it every day, from our relationships to our hobbies, our home life to work. We use it to organize our daily schedules, decide what gift to buy, fix world problems, and add a little joy to our lives. Celebrate its existence in you.
We have many more inspirational jewelry pieces in our collection, or custom design your own. Have a look at the entire Erin Pelicano collection to find the one that suits you.