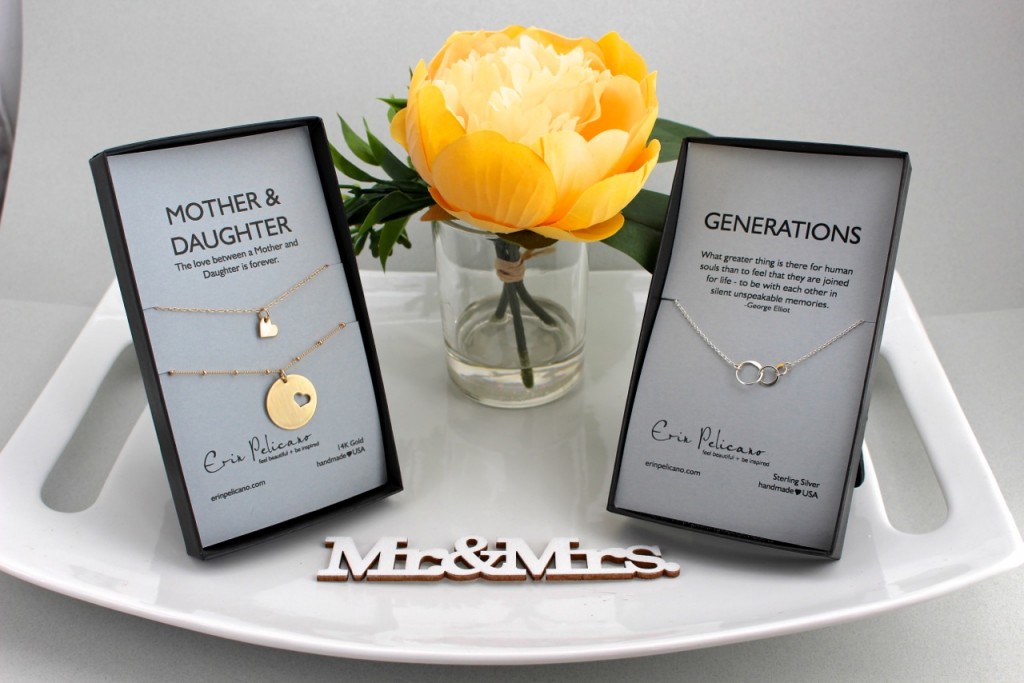 Planning your wedding one the most exciting and memorable things you'll ever to do. From the seating arrangements to the cake, you want every detail to be just the way you always imagined it would be.
From grand extravaganzas, to intimate ceremonies, here is a simple Bridal Gift Guide to help you find the perfect gifts to thank those in your life who helped make this day possible; family.
This isn't just the biggest day of the bride's life; it's a big day for her mother too. After all, her little girl is all grown up and about to start the next big adventure of her life.
Mothers and daughters are already bonded for life, but what a more beautiful way to express it than with this handmade Mother & Daughter Lace Necklace set.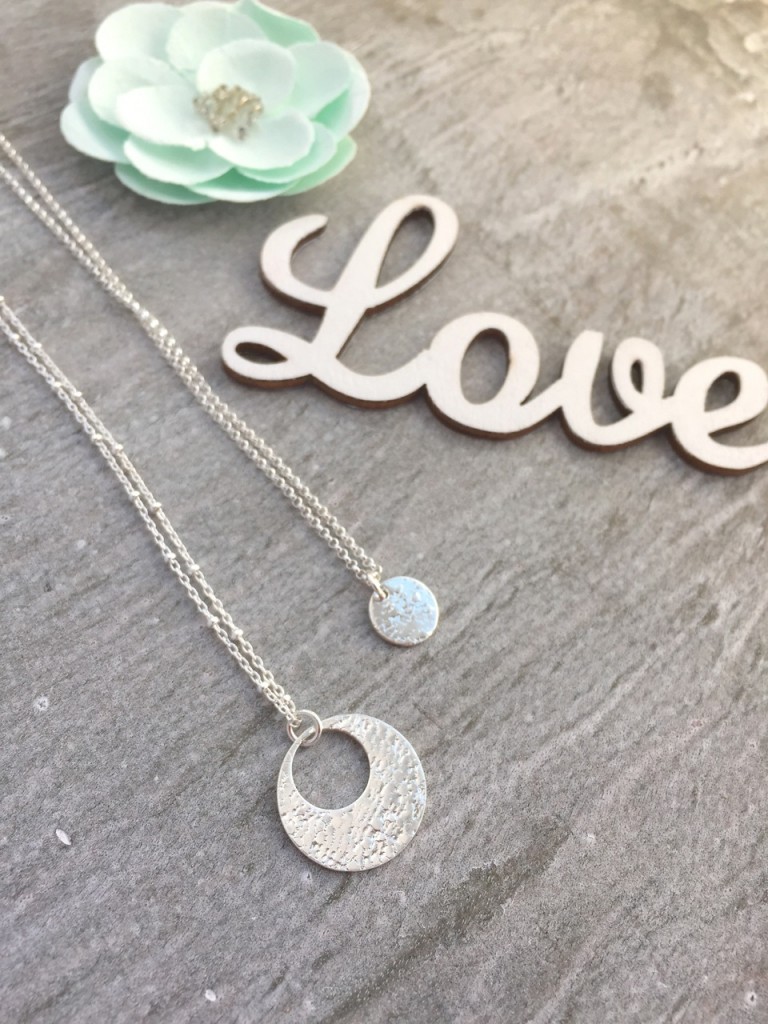 Just like a daughter is a beautiful image cut from her mother, the daughter's circle is cut from the mother's and comes on a 16 inch chain for the daughter and an 18 inch sterling silver beaded chain for the mother.
Another beautiful symbol of a mother and daughter's hearts remaining the same is the 14k Mother Daughter Heart Necklace.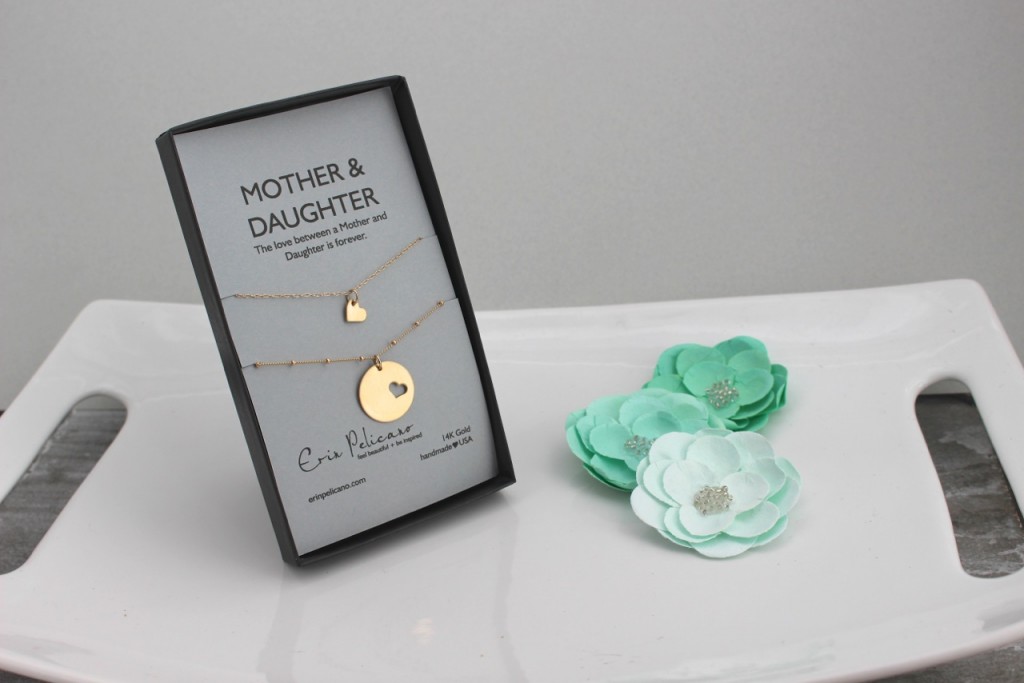 Just as with the Lace Necklace, the daughter's heart is hand cut from the mother's circle on 16 and 18 inch chains with your choice for the mother's necklace of beaded or rope chain.
Presented on a card that reads, "The love between a Mother and Daughter is forever" it's no wonder this is our best seller. While it may be the bride's day, nothing will ever come between the love of a mother and her daughter.
What a more sentimental way to thank the mother of the groom for raising such a wonderful man than to cement the bond of two families becoming one with this Gold Family Necklace.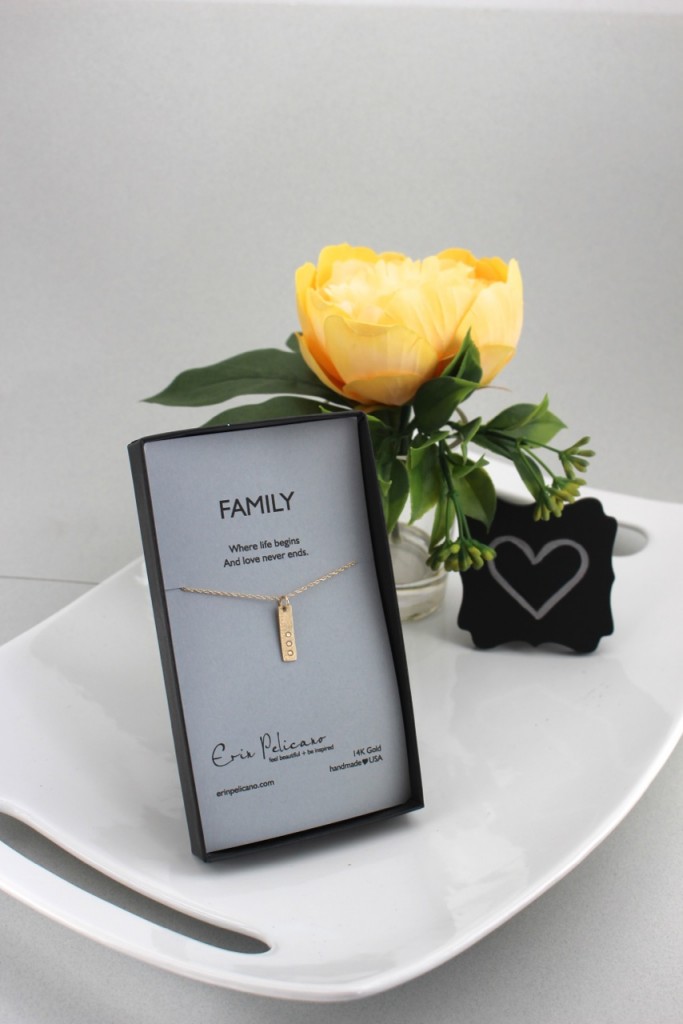 This 14k Gold Bar Necklace is covered with a hand textured lace pattern with your choice of a 16 or 18 inch gold chain. Given on a card that reads, "Where life begins, and love never ends" she'll always remember the day she didn't lose a son, but gained a daughter.
Sisters, best friends, cousins or your college roommate, your bridesmaids are the women who lifted you up when you were down and were always there for you, no matter what.
An elegant sterling silver pendant is hand hammered with this one of a kind design and the word "dream" on the back on an 18 inch sterling silver beaded chain. A gold vermeil bead comes with the necklace as a reminder of all the positivity in your life.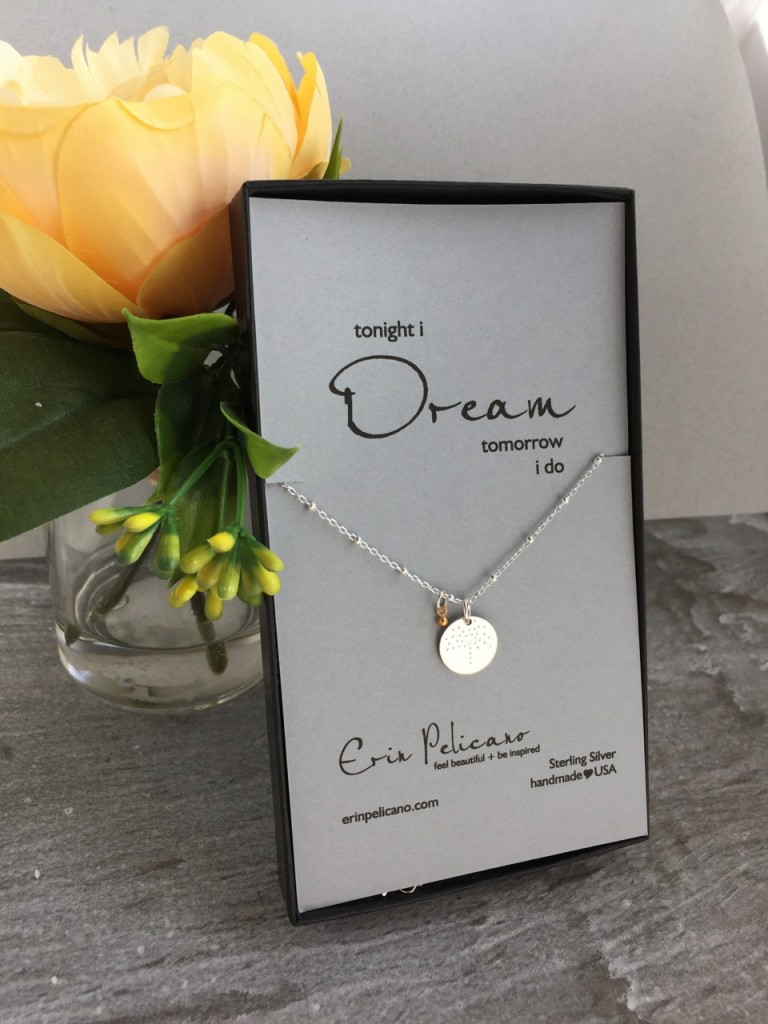 The Dream Necklace card reads, "tonight i Dream, tomorrow i do" as a beautiful reminder that the bonds of friendship lasts even after your "i do."
To shop your way through the entire Erin Pelicano Jewelry Collections, visit our online store today! Wishing you and your groom a lifetime of love and happiness!
While I know his family already loves you, becoming a part of a new family can be nerve-racking for any bride. Love holds the ties that bind us, and what a better what to show those ties than with the Gold Generations Necklace.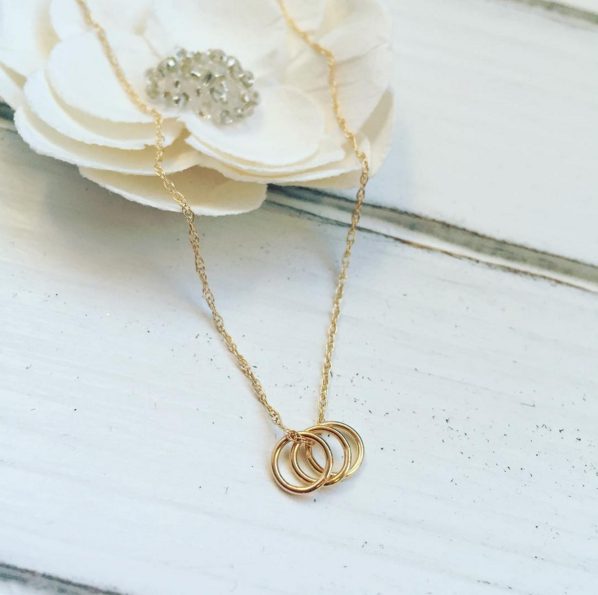 Handcrafted of gold vermeil on a 17 inch chain, this simple necklace has intertwining rings to represent the family generations.
Today may be the day dad gives you away, but you'll always be near his heart with this Father and Children Dog Tag Necklace. Handmade of sterling silver, this dog tag necklace comes on a 24 inch sterling silver beaded chain.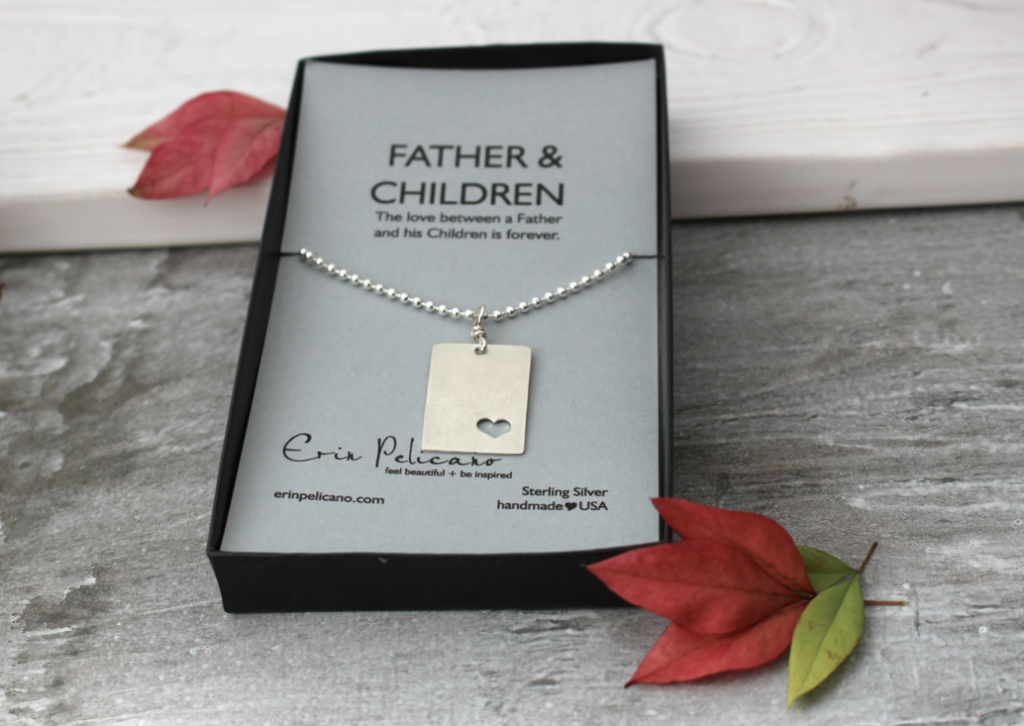 While I bet dad loves every macaroni picture and Paper Mache craft you've ever made, as we get older, finding the perfect gift seems impossible. Not anymore.
This is one gift he will add to his collection of gifts from his little girl he will hold onto and cherish forever.