This fall we began to offer a precious service. Over time lace and fabric can begin to deteriorate, but we can capture precious memories in fine gold and silver to treasure forever! So we began offering custom embossed gold and silver necklaces and bracelets to capture those memories for lifetimes to come. Who loves these personal pieces?
Husbands celebrating an anniversary with their Bride
Moms gifting a piece of their own wedding day for their daughters
Brides capturing a piece of Mom or Grandma's gown for their Wedding day
Sisters sharing precious family heirlooms
Family preserving a piece of baptism gown for keepsake treasures
Check out some examples for ideas on your own embossed gold or silver necklace or bracelet!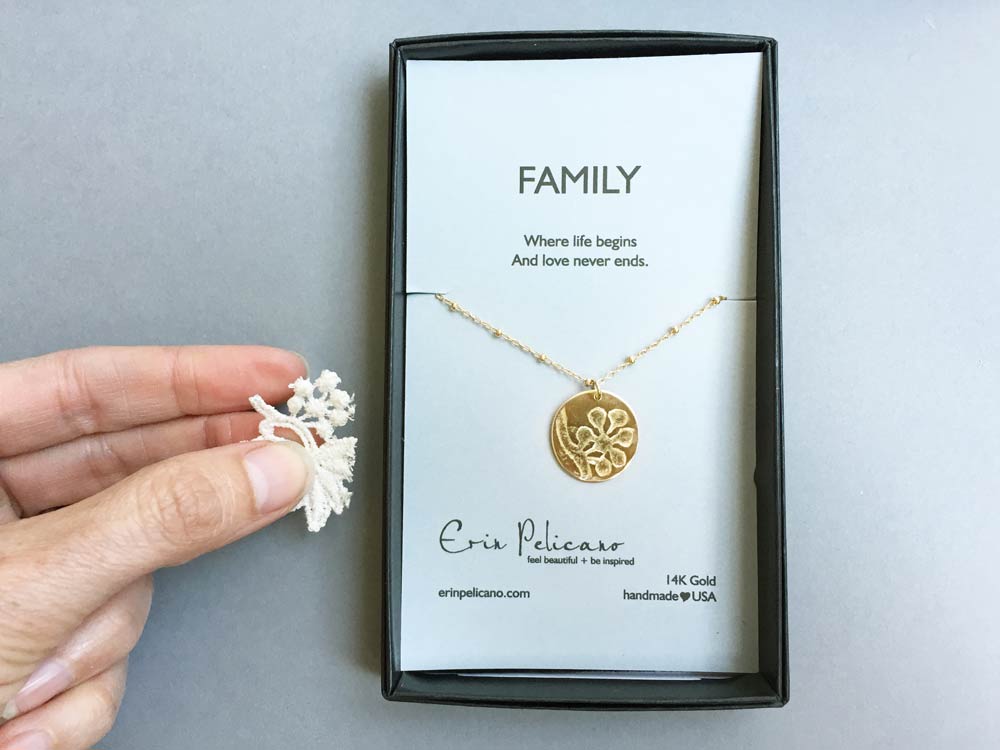 Create yours today! Visit our shop and check out our fine jewelry collection where you can create your own custom embossed gold or silver jewelry.