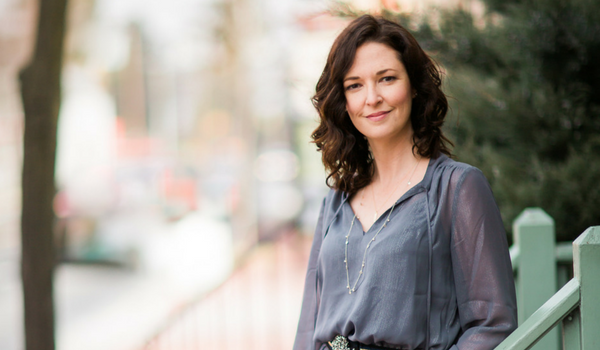 Photo by Jen Boccia Photography
"I'm pretty sure you saved my marriage" – one happy husband
This is why we do it.
Create meaningful jewelry, that is refined, and loved, and becomes an heirloom treasure.
I'm Erin, mama to 3, my hubs and I create meaningful jewelry.  All artisan crafted in Maryland.
I love pretty things, I'm competitive, I'm a little afflicted with potty mouth (no worries I keep it off social media, it's just my Irish-Italian heritage). We believe in Family, Gratitude, Hardwork, Kindness, Faith, and Ice Cream.
Our MISSION is to spread love, and celebrate every client's personal story. We strive to provide stellar personal service that reminds you how important you are.
A Story of Collateral Beauty
EPJ is inspired by both the joy and suffering of my own life. In my twenties I lost my brother, my only sibling, and it rocked my family to its core. Less than a year later my husband and I welcomed our first child into the world. In that short time I experienced the greatest sorrow and the greatest joy imaginable.

Several years and two more babies later I launched EPJ with a vision of offering love, light, and inspiration for people to share. Life surprised me. I turned my focus from an engineering career to a path following my creative heart.

My earliest memories of jewelry are playing dress up with my grandmother in her stashes of makeup and jewelry. With a passion to create and learn, my husband and I found ourselves in silversmithing class date nights (pre-kids of course, evenings are now filled with dance class and lacrosse practice).

One holiday season, I found myself creating pretty little inspirational jewelry gifts – and the vision of our brand was born. The EPJ brand has grown into a family business, as Richard and I now work as a team, spreading love, inspiration, and celebration of family.

Designing from a personal and thoughtful place in my heart I start each day with a deep gratitude for my life and my family, and tend to the quiet ache of loss in my heart. I imagine everyone around waking to their own joys and loss – and I strive to inspire these tender pieces of your heart.

I create jewelry to celebrate your story; life's collateral beauty
The holidays are swiftly approaching again. Start your holiday wishlist today!