Ultimate Holiday Gift Guide
12 days for all your loves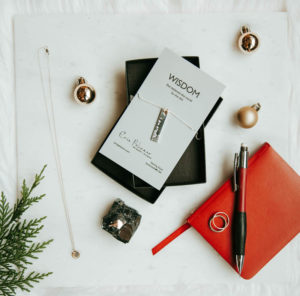 GIFTS for the GIRLBOSS
To the Girls who have that little extra hustle. Perfect gifts to inspire her everyday.
Wisdom Tag Necklaces for Inspiration
Love Thyself Initial Necklaces for because she is amazing
Warrior Rings for stacking to remind her of her strength
---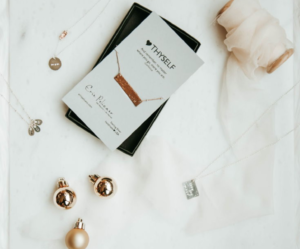 Personalized GIFTS
You name it, we'll personalize it! Sweet gifts that show your thoughtful side.
Love Thyself Bar Necklaces perfect with names, dates, and mantras
Love Note Necklaces tell her how you feel, with your own words
Initial Drop Necklace with her favorite initials, to keep close to heart
Heart of Gold personalized necklace holds a name, date, initials or inspired words
---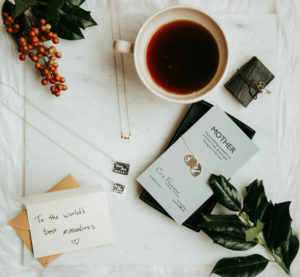 GIFTS for the MOMBOSS
To the Mom, the Wife, the Boss – this one's for her! For the amazing woman, and daily juggling act.
Message Lockets customize with names or inspiring words
Gold Nugget Balance necklace because she's amazing
Family Charms after all, she does it all for her family
Mom Bracelets keep her going all day long
---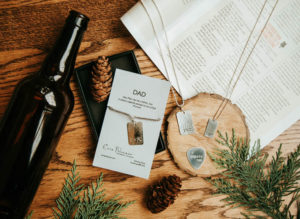 GIFTS for DADs
Because he's the hero in your house!
Personalized for HIM this chain is customized with a name or date at the clasp, a subtle and masculine gift
Dog Tag necklace is for the man that loves a solid necklace, with children's names or dates, he's everyone's hero
Father Son necklace set, two pieces to share – for Dad and his sidekick
---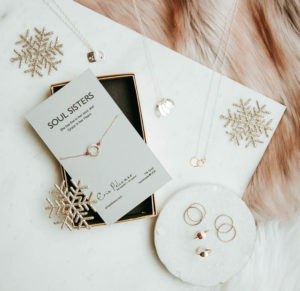 GIFTS for SISTERs
A little something for your sis to make up for the years of stealing her stuff
Soul Sisters is a total splurge in 14k gold and rubies.  For the sister that's might be over the top fabulous
Family Tree necklaces are subtle and meaningful, because family is number one in her book
Generations necklaces are perfect to share
Stacking Family Leaf rings, you'll need your own matching stack
---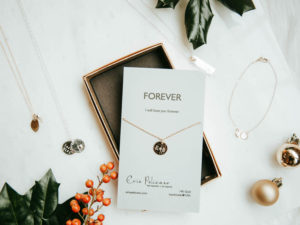 GIFTS for your WIFE
It's time to get her what she really wants this year!
Personalized Pendant necklace takes your love, and makes your own special necklace for her
Journey Message Lockets because you're on the journey together, create a special secret message she can wear hidden in this locket 
Eternity Necklace in sterling silver, makes a perfect little gift to add
Fine Gold Family Tree necklace, as you celebrate the little family you've created
---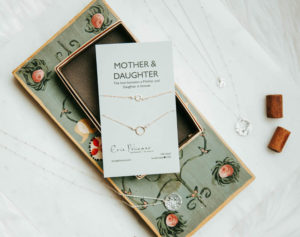 GIFTS for MOM
Because she Loved YOU First
Mother Daughter Collection our best selling classic Mom Daughter jewelry, in silver and gold
Lace Circle Necklace sets are darling to share, hand textured with lace, and perfect to wear everyday
Mom & Son Necklace sets, two pieces to share – for Mom and her boys
Classic Mom Necklace that can be worn with anything
---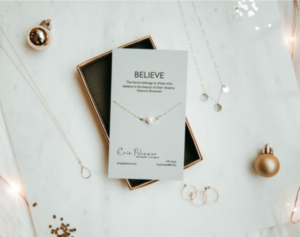 GIFTS for GLAM GIRLs
For the ladies who love a little extra sparkle in their life.
Believe Pearl & Diamonds part glam, part luxury, and all the happy feels
Glimmer Necklace is a trio of hammered sterling discs, add a sparkly layer
14k Gold Nugget Rings feel glam and feel good with these fine gold recycled nugget stacking rings
---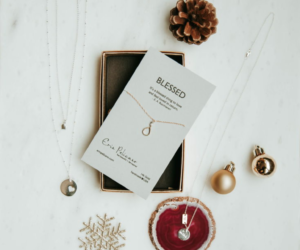 GIFTS for your DAUGHTER
A little something special for your Mini-Me
Blessed Necklace in 14k fine gold, a blessing necklace she'll treasure
Mom Daughter Heart necklace in sterling silver, classic and loved, to share with Mom
Heart of Gold Mom + Mini personalized pendants are a matching set to wear and feel connected together everyday
---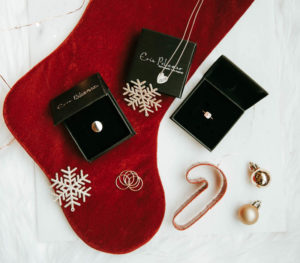 STOCKING STUFFERs
Extraordinary, not your ordinary stocking stuffers
Stacking Rings in sterling silver – the best things come in small packages, stocking stuffers that are the perfect fit
Fine Gold Stacking Rings he best things come in small packages, stocking stuffers she'll squeal over
Personalized Heart with hand textured lace finish and stamped name
---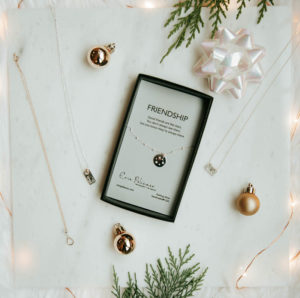 GIFTS for the FRIENDs
The perfect gift for your un-biological sister … aka bff!
Friendship Necklaces for your friends that are always there for you
Medallion Necklaces a word of inspiration, because she inspires you
Wisdom Tag Necklaces she's wise, spreads her love and kindness 
Grateful Necklaces for your tribe, your girls, making life better just by being there
---
GIFTS under $50
That's right! Finish your shopping list
Generations Necklace in sterling silver, it's meaningful and perfect for layering
Sisters Tiny Necklaces tiny triangles with hand stamped heart, created in sterling silver
Angel Wing Necklaces paired with a birthstone, a remembrance necklace to treasure
Gift Certificates in any amount, she can choose her favorite piece!